Name:Karu Takahashi
Age:17 (Generation Age: as old as the beginning of time)
Gender:M
Description:A character that belongs with an unforgettable past. He is kindhearted and nice and will never change the emotion of which he was given to by one before (basically once he finds first love he will never change even in his death). He is loyal and will never leave anyone behind for selfish reasons and jump into danger to save their own life.
Past:Karu was one a carefree character with 3 of his greatest best friends:Teru, Satou and Kasai. They were the best that his friends could offer, but the one he loves most of all was his little sister. His sister was the one who came gave his life back once he had no life. Visiting his sick sister everyday from endless hours of work. One day his sister went out to find his brother because he didnt visit her one day and she died in an when Karu tried to protect her against 3 monster even though it was futile. Being unable to protect her Karu has sworn to his live by his code to protect anyone to prevent any of them from dying. Sadly... 2 more of his friends died by the same monsters that Karu has seen before that slain his sister. Now karu was left with nothing left but the sadness tearing him inside and as well as the swaying emotions that he his friends played a part in after being with them so long. Not before long after having these unfortunate events happen, having only Teru alive now... Karu will protect anyone precious to him that he will befriend... Not long before that his friends started to erase one by one, Karu has began to get strange abilities beyond any human could use. These powers Karu obtainined were unusual abilities causing his eyes to shift into different colors:red, blue, green, yellow, pink, gray, white, purple, and black. No one knows how these powers came to be, but it must of been a blessing from his god that bestowed him these powers to protect his friends so that he wouldnt have to face such sadness ever again.... He also obtained a backpack containing these strange black sphereical pills which gives him his power, as well as a strange weapon when he imagines into the weapon mysteriously becomes anything that can be used as a funamental weapon(sword, shield, gloves, etc...) strangely enough his weapons regenerates every time it reverts back to its original form.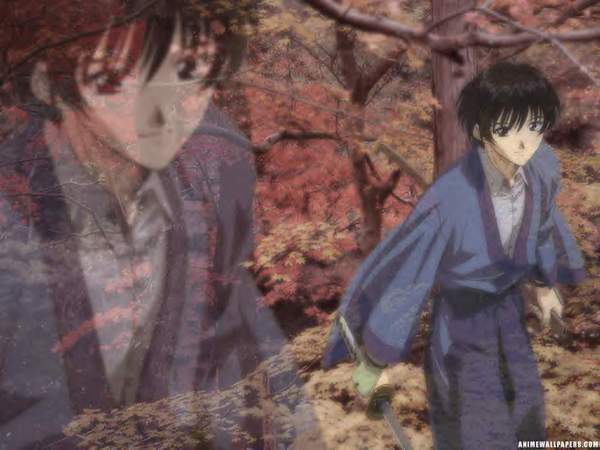 Karu(Red)
Karu(Blue)
Karu(Yellow)
Karu(Green)
Karu(Purple)
Karu(White/Gray)
Karu(Pink)
________________________________________________________________________________
Name: Teru Yukimura
Age: 17 1/2
Gender:Male
Description: Teru Yukimura is one of the remaining close friends of Karu Takahashi. Teru is a skirt-chaser and will might not change the was his personality goes for quite some time. Teru when it comes to having friends in danger or loved ones, he will jump into the fray or assist in any way possible that he sees fit or logical. If Karu would be attacked without his knowing, Teru shares a strong brotherly type bond and will save Karu even at the cost of his own life. Since Teru was also one of Karu's 3 closest friends he ever had... He has stayed by Karu during the hardships of his life(look into Karu's past description).
Past:Teru was the oldest and not very the wisest in the past 3 years ago. Having 4 dear friends to him were:Satou, Kasai, Karu, and Kaede. To Teru all four of his friends were dear and close that he couldnt bear to think of losing them. Teru had one love and that person was none other than Kaede; Karu's sister. But in the end misfortune happened and the first tragedy was Teru, no one but Karu and Teru took it the hardest, but Karu's life impacted more. As time begins to pass Teru's personality changed him into what he is today:a skirt-chaser. The only reason is that Teru have a personality change because of what has happened; no one knows why that Teru take on this personality but Teru inside himself knows. After time passed, Satou and Kasai were killed in the process by the same incident. Teru from now on had nothing left in this world and even attempted suicide. But he knew better than to suicide because he still had one friend that had it more worse than him. Despite keeping a bold front Teru has placed an unbreakable bond between Karu and himself because of not wanting to see the same pain ever again...
url=http://www.servimg.com/image_preview.php?i=8&u=15166657]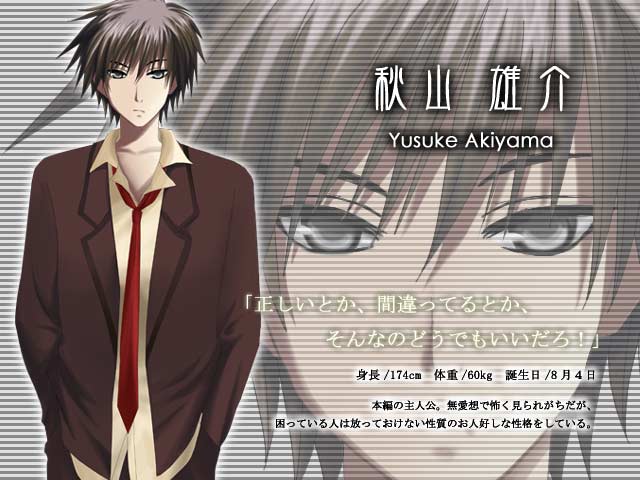 ________________________________________________________________________________
Name:Kaede Takahashi
Age: 16
Gender:F
Description:Kaede was a young girl.... She died by strange monsters that no one knew about, unprotected she fell victim to this monster and sadly, everyone of her friends mourned for her... Especially her older brother Karu. Her brother Karu loved her dear enough to sacrafice his own life to save her no matter the cause, turn evil for her, even become her lover, but fate was inevitable and the times that came fell darker and darker for everyone as yound Kaede dies from the accident with murder.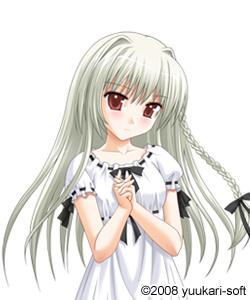 ________________________________________________________________________________
Name:???
Nickname:Chief
Age:20
Gender:F
Description:chief is a young saudi-arabian type girl that fought for her village. She was a young girl at the age of 4 when she came to this place when she had lost her parents in the middle of travels from something unknown. She became traumatized and forgot everything in her past to when her parents where killed and forgot even her name. She starts living in the village and became exceptionally good and eventually became a weapons genius using all weapons of different kinds. After a while as her king starts to stop trusting her, he sends her into prison because she was supposedly a threat. She eventually escapes and travels into parts of the world unknown.
________________________________________________________________________________
Name:Soren
Age: 12
Gender:M

Description:Soren is a childish boy and yet very serious at times. Soren is a prodigy spellcaster as well as a decent swordfighter in his own way. Soren usually winds in hand-to-hand combat because of the way he fights. He has a foul tounge, but he is also kind-hearted at some times and will do anything to win and survive.
________________________________________________________________________________
Name:Annah
Age:10
Gender: F

Description:Annah is a young girl in the state of poverty when she lost her father-like master. Despite the Annah for being so young, she has the intelligence and streetsmarts higher than a majority of thieves, she can also get out in almost any danger by sweet-talking her way out of anything. If there is no way she can get out by outsmarting. Her sly thieving skills can have her escape. Although she swindles her way in and out of tough situations, she does have pride, so she doesn't necessarily steal from people.
________________________________________________________________________________
Name:Zwei
Age:???
Gender:M
Race:Unknown
Description:Zwei is the person who gave Karu his abilities as well as the shapeshifting weapon. Zwei is an ominous character that will come out of nowhere and help out Karu and maybe try to kill him and others as time will go by. He sometimes feeds Karu information good or bad, true or false. There is currently no current info as of now. He cannot be identified. Friend or foe? May kill or may save. Who will be the one to judge?