Event:Past
Description: Back in the times before magic was used commonly by the power of mana. People were reliant on the power of runes that were filled with mana before the great rune destruction. These runes were given differently throughout the day. Each rune give a basic principle but each 7 are different in different ways. Each rune can be used by different people than their owners. Their power may not work at all or go up to a maximum usage of 75% damage than its true power.
Day 1:Nature/ Elements
Day 2:Summon/conjuring
Day 3:Healing
Day 4:Status Enhancement
Day 5:Transformation
Day 6:Infliction/Damage
Day 7:Control
Day 8:Nothing (the thing is with nothing is that they do not get a rune but when using others they dont follow the 70% usage, but instead they follow a maximum usage of 85%) Usually people call them the luckless.. only few people know of their ability of being a luckless..
Your runes are magically summoned to you from the start of birth. Runes are given as blanks from the start of birth. It is up to you how you would care for it giving it a certain property than others would have. Maybe same if you treat it right and well it can become strong from birth to adulthood. Only showing its full potential to you and reveals its power when you finally reach the age of 13. In this generation of runes it would be called your adulthood, as well as your rite of passage. When your rune finally reveals, your rune will be given a mark. The mark signifies your rite of passage of becoming an adult.
Each rune has a Grade ranking or also known as "Class" the classes are shown only to what rank they are approximately to The below. They are graded by the class when demonstrating their power. Some runes may also evolve, but only 1 has been able to achieve this.
Rank F:A household commoner. barely any ability to use it whatsoever. Used commonly everyday for chores and etc.
Rank E:Low-class fighting miltia. Like infantry, rely on their combat more than their rune ( this rune is the most common to hold)
Rank D:Elite class fighters. Uses efficiently with their rune and weapon as one.
Rank C:Lieutanant class. they are command classes of Rank E's they rely more on their runes than physical combat.
Rank B:General class. they command all ranks E-C depending on what squadron they supposedly are. They accel in both rune combat, and physical combat, as well as acceling to fight as one.
Rank A:King/Lord class. the 2nd strongest class ranks. Their power is what makes them king or lord. They are one of the ones that has the most power when fighting. Using their rune and their specialty weapon in unison like combat geniuses. As well as their tacting or having a great tactician.
Rank S:No accurate information detected with rank S. all is known is that it can cause the most destructive power. Only few have sensed the power of an S rank. Some have never seen them at all.. (As an S rank? people thought that their runes can be used by these people at ranges of 250%-2000% power? even more maybe? no one knows for sure, only spoken in legends and stories, they can only become luckless as legend speaks of, if they own their own rune.... it would be over 100x stronger than an average A rank).
Now in this generation... people become hungry when the runes were here and craved for power and started to steal runes. Trade their own runes for their own selfish purposes. When people become power hungry. They start wars for more land, more territory, more money for their own selfish gain through taxes, etc. However, on the other side there are some countries that were peaceful and didnt want anything to do with the conflict of war. Some countries try to strive through peace.. But with civil unrest with some countries and wars all around made by the Black Land. Will all be lost? Or will all be saved?
There are 8 great nations and 14 minor nations in this war. Each controlling their own minor nations as vassal nations. Not belonging in one of the great nations yet. Considering their position right now. There are 8 lords that control these great nations.
Nation 1: The nation of Serelia (sIr-rEi-lEe-Uh)
Lord: Sirvanis (siEr-vAn-Es)
Description: The nation of serelia majors in trade economy, etc.. They are the widest trading nation of all around. They have excellent defensives from almost all of the other nations, because of the trade economy they have.
Alliance: Coronis
Nation 2: The nation of Coronis (cOre-Oh-nEs)
Lord: Sethur (sE-thUr)
Description: Coronis is the nation of the Guilds. Guilds are groups of other people that sort out what part of.. you may say faction that you are in. Guilds are what are practically your family. They take care of you or help you out. As well in that perspective there are guilds that can treat people like they are worth nothing. There are as well as guilds as there are guild alliances. Guild alliances come together to help finish the other's quests and etc if they are having trouble with it, rescue, short on staff, and many more. Coronis is in charge of all the guilds and the guild-related business. He governs as head-guild master when it comes to making a new guild and many more.
Alliance:Serelia
Nation 3: The nation of the Kadana
Lord: Azeinron (Ah-zEi-N-rOn)
Description: This nation is the largest of of all of the major nations as well as the strongest.. being ruled now by a corrupt king... After the former king died. The new king renames it the Black land and now prepares for war against the other nations all around...
Alliance:none
Nation 4: The nation of the Legendia
Lord: Sevon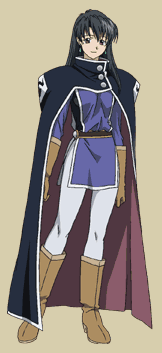 Description: This nation is brought up for the fate of a certain person. Continuing their old traditions.. It settles here and made ordinary people into heros then finally into legends that will last forever... But as well as a fate that may as well save the world. Or reek havoc across the world. This nation is was to supposedly help the 8 nations combine.. But effortless attempts only get them so far... Only to find fake heros and corrupt citizens. Most citizens grow weary of the said fated hero that would save the world... Or become defeated to let the world become destroyed..
Alliance: Coronis
Nation 5: The nation of the Elves? (supposedly they are the race of elves, but they have never been seen before)
Lord: Tairech (there are very few who may have seen him.. unsure.. they give the best accurate portrait they can give.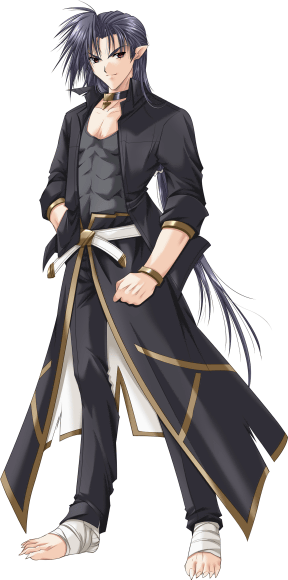 Description: This nation of elves can not be found... They are yet to be seen. They are thought to be hidden in the trees, and forestral areas. They call this land in the forest no man's land because of the dangers that might be in the forests. Animals, monsters, many things like that show up to unsuspecting travelers who try to cross.
Alliance: None
Nation 6: The nation of God
Lord: Cardinal Redfield
Description: The nation of the god is of religious control. making almost anything a belief and corrupting the whole nation with these lies about god is a savior and etc.. Using religion as a control of government. This is the 2nd strongest nation next to the black land because of the many followers who worship in this nation.
Nation 7: The nation of Anaris
Lord: Tarsaria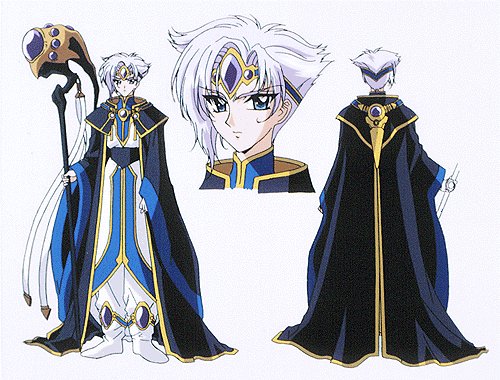 Description: The nation of Technology. The nation is given technology blessing. Their work is the most but yet as well as the same time is dangerous... Requiring the needs to sustain their infinite-increasing knowledge as well as the other nations power hungry for their tech.
They are bless with knowledge and most scholars go to Anaris for their future rune studying and as well as other things. Like controling their runes and also creations of rune weapons.
Nation 8: The nation of Draconis?
Lord: Some say Garuda... As to those who only believed. A supposed portrait as well.
Description: The nation that belongs to winged humans? Some seen, but others falsify it is just a myth... As thought some can believe it is just a fairy tale.... This nation is of old lore. No one has seen this nation, but it is in uncovered land not taken by any.. Some say the Drakyrs are a myth... but is it?? They have never been found by actual evidence... leaving some.... to wonder about these mythical creatures. These winged humans hold mostly attributes of nature, controlling the magic of breathing fire or slicing with wind as a physical trait of theirs. They control a certain amount of land only those that believe. On the map a empty portion of that land is in no control as well as called no man's land up in the high mountains. They live in high mountainous areas where it is hard to find where they could be living at. Many scared to travel up these mountains because of said dragons that might be nesting... Some go in and never come back....
Progress on this : 62%

Ready to launch any time nessessary. The other 38% is for the storylines.