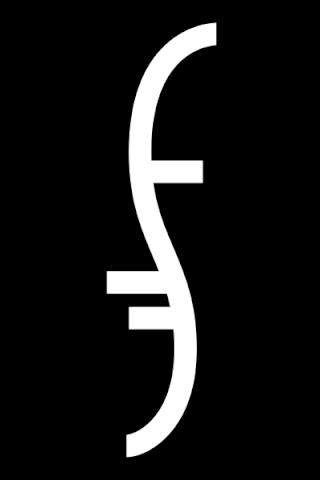 Type: Mostly Quantity, Slight Quality.
Economy: Med-High
Manpower: High
Machine Power: High
Ship Power: Med-High
Upgrades: Moderate
Moral: Moderate
The Helix Empire, after splitting from the United Helix-Earth Coalition, has quickly regained their might with their former production benefit. The Helix Empire specialize in producing units cheaply and quickly, though it can't be said the same for their units overall performance. The Helix Empire also brings about a great army force, several times more efficient than years before.
Standard Infantry -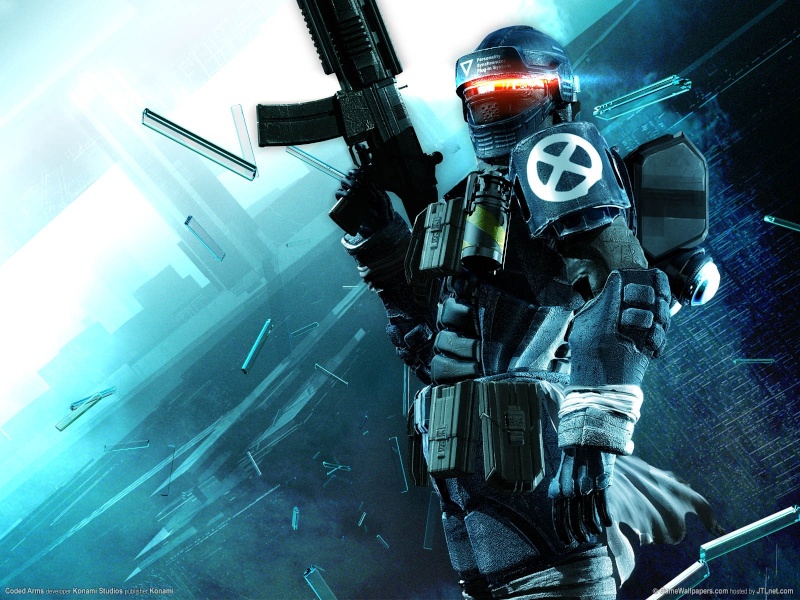 The standard infantry of the Helix Empire, these soldiers are moderately armed with a wide range of weapons and are equipped with med-light armor. They were meant to be light infantry, not meat shields. Standard infantry are often found in squadrons of seven, plus a heavy armor infantry to lead them.
Veteran Infantry-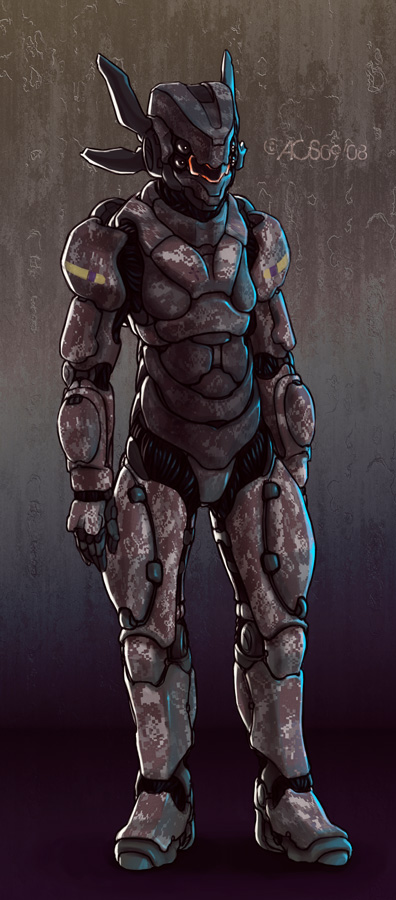 The veterans of the Helix Empire, these units are actually quicker and more agile than you'd think. Veterans are often found leading squadrons of infantry or are bundled into groups of twelve. In such a case, prepare for a heated fight.
'Claymore' Elite Infantry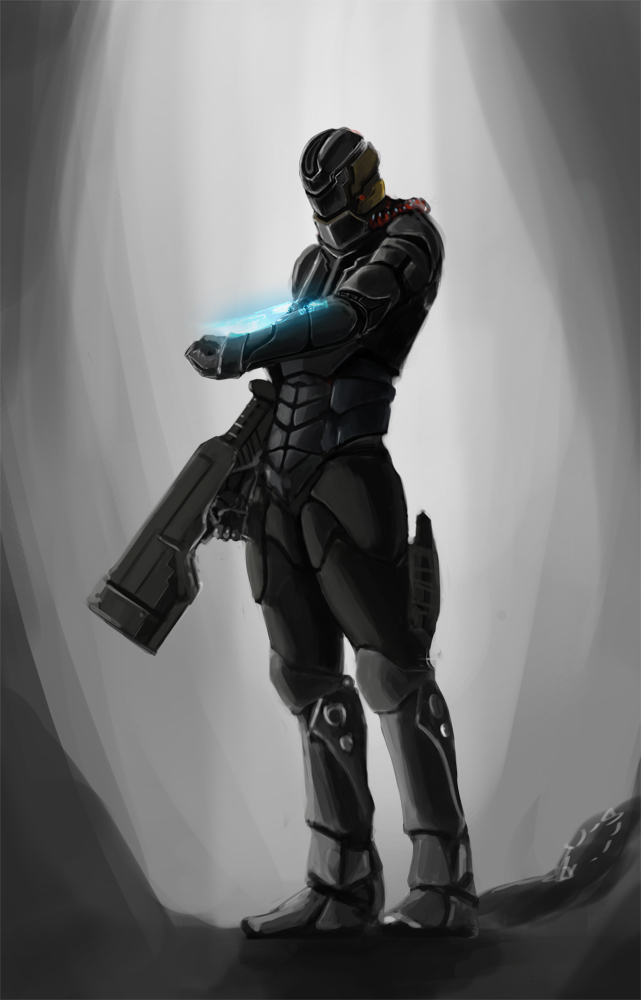 One of the worst types of infantry you can run into, as there are only 900,000 elites in the entire Helix Empire at one given time. Elites are found in squads of seven, each member can cooperate with one another very well. With well-placed and properly equipped elites, they can set incredible ambushes that can leave the enemy stunned or dead, most of the time being outnumbered 1 to 4.
Antigravity Infantry
Lightly armored for their need of mobility and flight, antigravity troopers are easy to kill...if you can hit them, that is. Antigravity infantry are a cross between the normal's and the elites. They work in formations of three and can wreck the enemy with guerrilla warfare. Raids and bombings are the usual for such men as they are not suited for direct combat.
Enforcer Infantry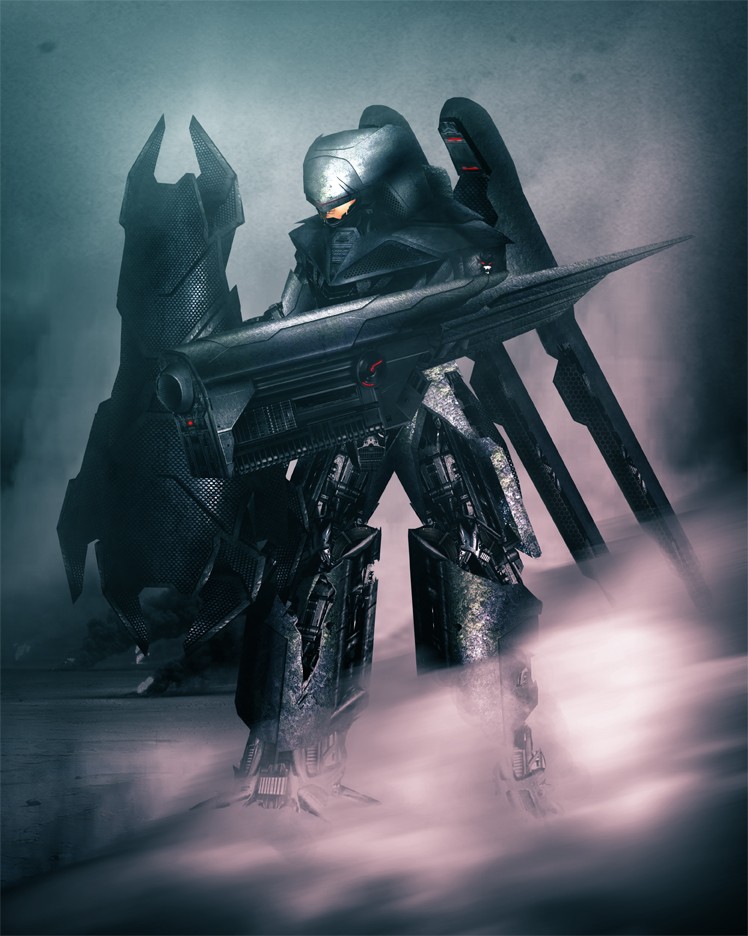 Special-suited to deal with urban combat, Enforcers have a shield that can block anything from pistol shots to tank rounds, though the enforcer himself may not survive the impact. Alone, enforcers are a thorn. In a group, they often use Roman-style tactics to make themselves as invulnerable as possible. They may not pose a threat to vehicles, but against infantry this kind of infantry can be lethal.
Behemoth Infantry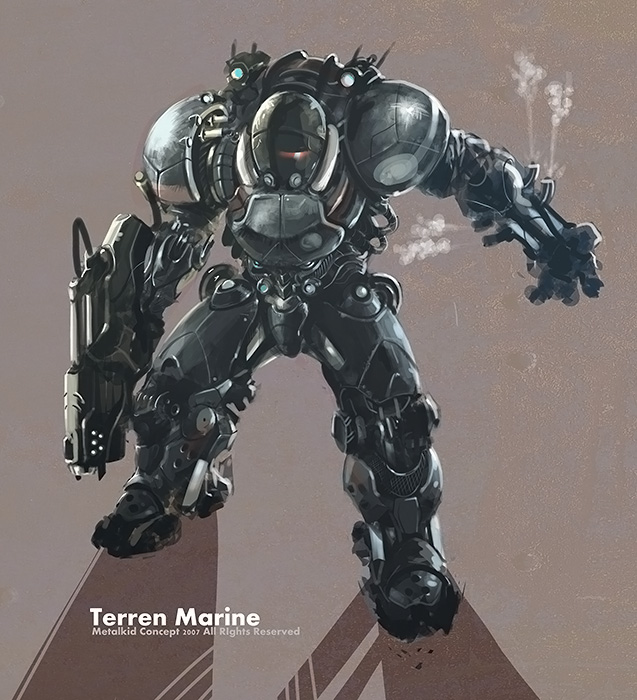 The heavy armor infantry of the Helix Empire, the armor is so tough an air strike may be needed just to destroy one of these. The armor is comparable to a tank and the boost that the armor gives can allow the user to rip through most infantry with the user's bare hands. Behemoths are seldom seen, but when you see one, you know that, one; you'll be seeing more of them, and two; the Helix Empire is getting serious.
Hazmat MBT-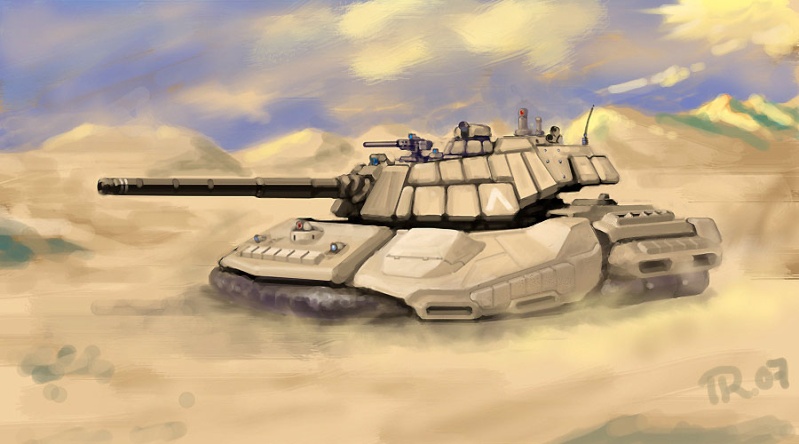 The Main Battle Tank of the Helix Empire, these hovertanks are built for speed and agility. Yet, at the same time, they have a considerable amount of armor and can deal a decent bit of damage. Hazmat tanks can also take a large amount of punishment for its low armor.
Springbok GravTank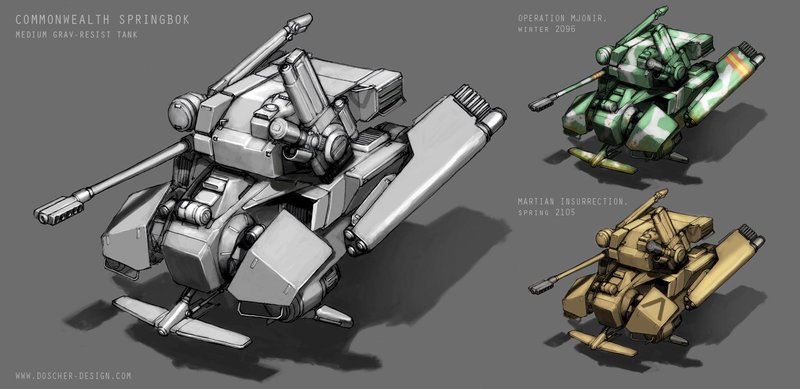 The Springbok is literally a light tank. After all, it has only enough armor to protect itself from light-arms fire and some very weak weapons for a tank. Still, it's the quickest and most agile tank in the known universe. Springboks are one-man tanks; the pilot has to man the controls while spinning its main cannon around. Springboks are also armed with a light flare launcher and a grenade launcher. The main cannon are not known for its power, but it's enough to disable its usually-larger foes.
Gunwalker Spider-Artillery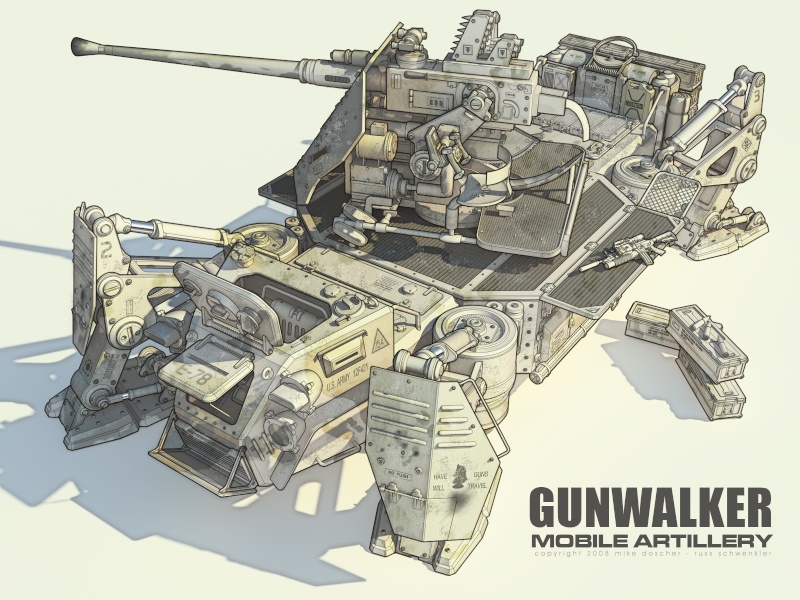 New variations of the old Spider Tanks, Gunwalkers are basically four-legged walking artillery platforms. The artillery crew is fairly exposed but when used correctly such artillery can bring about lots of damage. Gunwalkers can store a lot of ammunition and other supplies, but the only back draw is the lack of speed and mobility.
Swordfish Gunship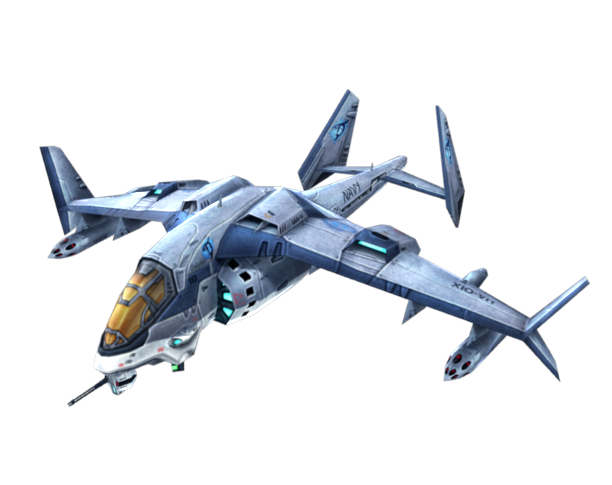 Swordfish gunships can cut a path through the enemy's lines. Having Air-to-Air Missiles as well as Air-to-Ground missiles makes this gunship even more lethal than the old Flame gunships. Still, gunships are more air-to-ground, so AA purposes are for defense only.
Hefty-Class Dropship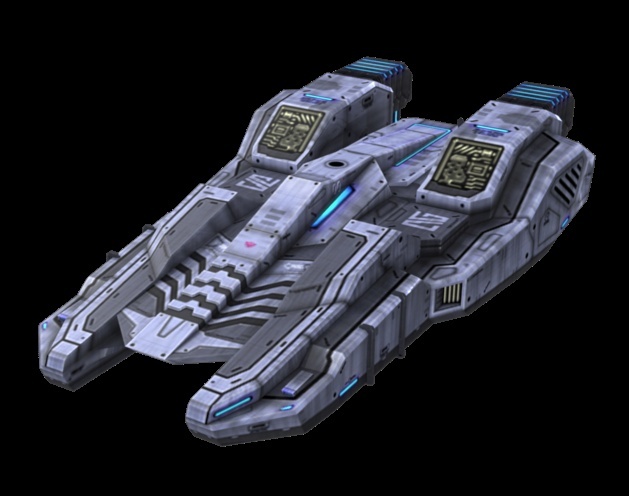 Hefty Dropships are, like all other dropships, unarmed and well-armored. It is also large enough for two dozen people to fit in it, though the armor and size may very well be its disadvantage and downfall.
Harpoon Standard Fighter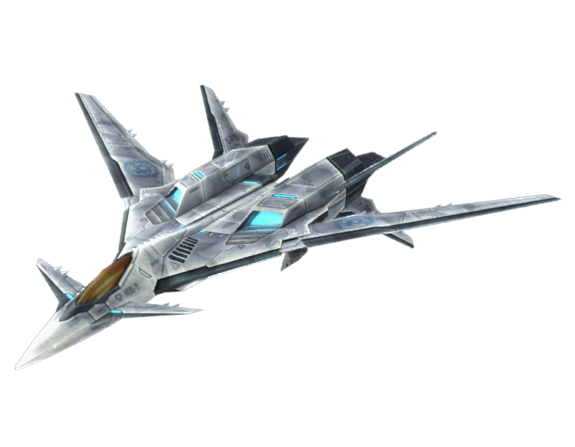 Harpoon fighters are not able to cloak, nor are they exceptionally fast or agile, but the firepower and armor this fighter is equipped with can turn a large dogfight into an all-out battle. Harpoons not only have heavy-damage weapons, but the weapons do not exhaust or overheat easily. If singled out, however, they can be destroyed easily.
Silence Stealth Fighter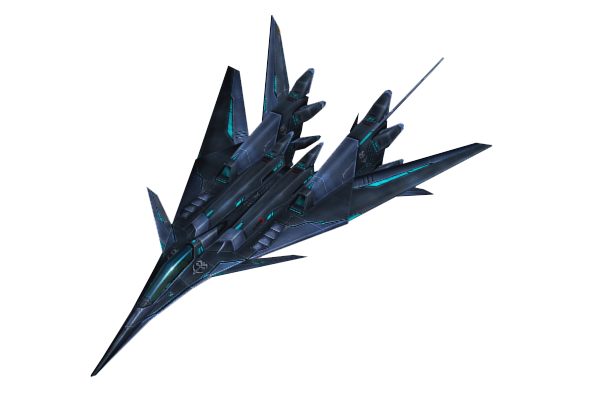 Silence fighters are the Helix Empire's all-around fighter planes. They can cloak easily and can carry up to two bombs or eight missiles at a time. Silence fighters are also armed with two hidden Singularity laser emplacements and one gatling gun. Silence fighters are also fast and easily maneuverable, though there is a lack of armor.
Raze Heavy Attack Fighter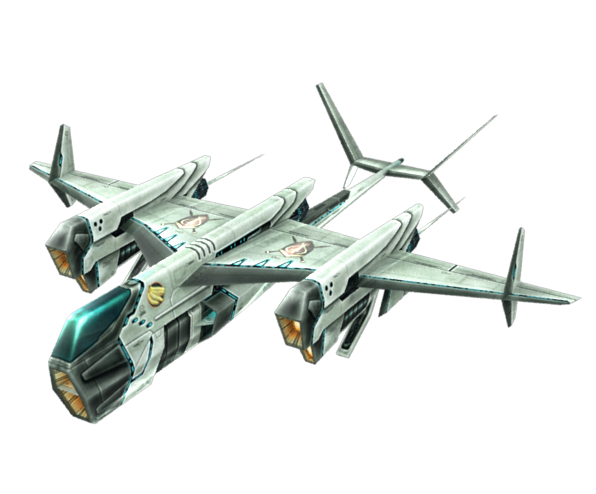 Of all fighters in the Helixian arsenal, the Raze deals the most damage of them all. There is one cruiser-class pulse cannon in the fuselage itself, and the twin engines on its wings can also substitute as smaller pulse cannons. One good shot is really all it takes to crash any other fighter, since no fighter-class armor can defend itself from a cruiser-class pulse cannon.
Stiletto Special Fighter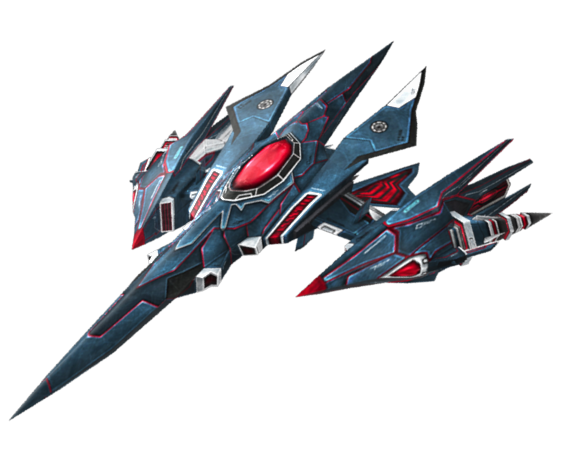 It's kind of hard to imagine the 'special ability' the name hints, but...fight it and you'll find out. Stilettos also have sheilds that resembles that of the Sheild of Dimencules, and only laser fire is known to penetrate this version of the Sheild.
Red Tyrant Ace Fighter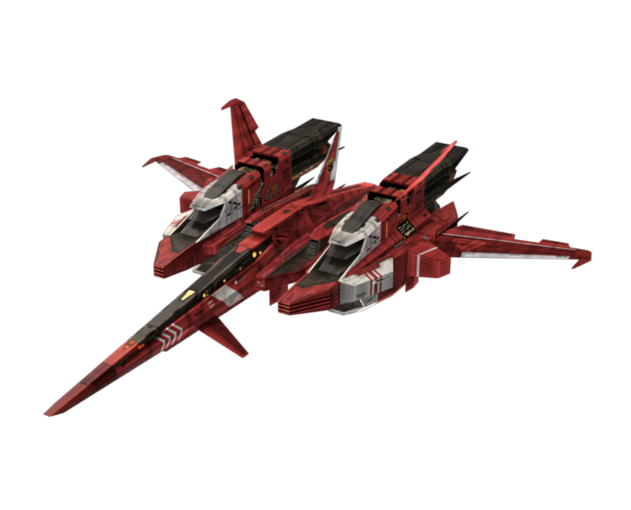 Red Tyrant fighters are problematic on the battlefield. High armor and strong weapons is one thing, its speed and agility is another. Red Tyrants can easily solo against ten Harpoon fighters and hold its ground. Aces are known to fly with normal fighter formations or formations of five. Formations of five are not often seen, but are often used against high-danger enemies.
Knight Medium Bomber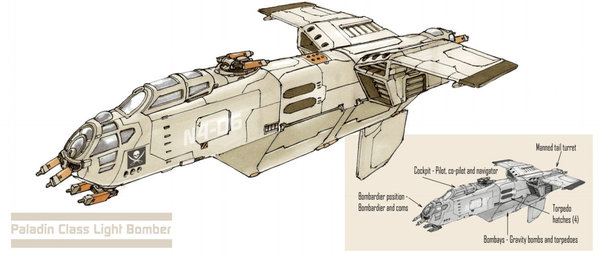 Knight bombers are normally seen in large groups of 50s to 100s. Each can carry up to 30 tonnes of explosives and are agile, but not as quick. Such bombers do not always need fighter backup, as their turrets can do a lot of damage by themselves.
Stratofortress Heavy Bomber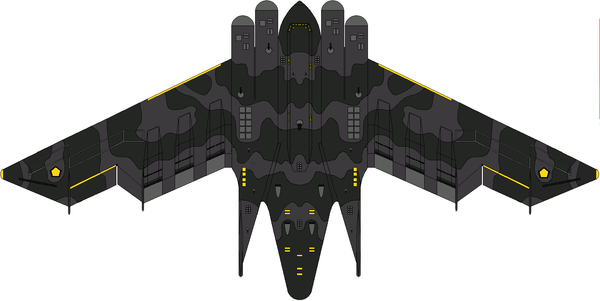 Stratofortress bombers are the enemy's worst nightmare. They're hard to destroy and can carry over 150 tones of explosives. These bombers are heavily armed and armored, but are pulled back in speed and agility. Seen only in groups of 25s, 80s, or 150s, Stratofortress bombers always have major fighter backup, no surprise.
Centurion Standard MA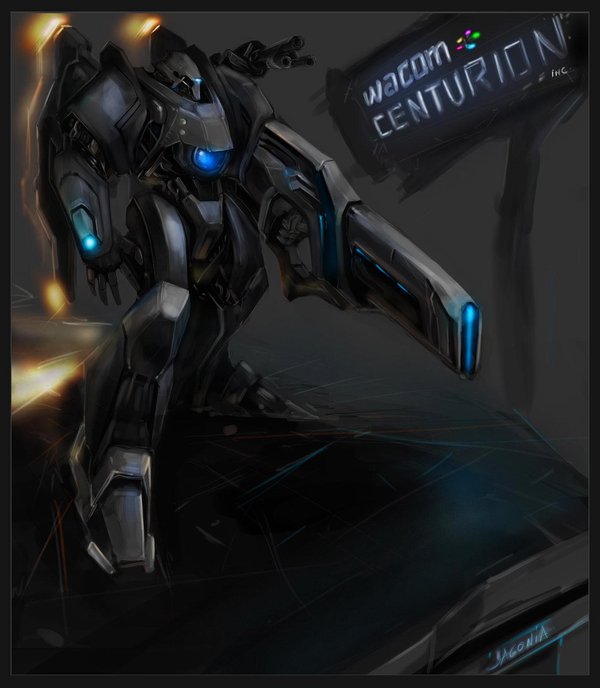 Mobile Armors in general are the signature mech of the Helix Empire, the first dating back to when the Helix Empire declared itself the old Helix Alliance. Recent MAs have gotten a size reduction and an armor boost. Centurion MAs are armed with a plasma broadsword and a J-48 Archon cannon. Centurions are also well armored and are considerably fast, though it may be lacking something in the agility department.
Savior Elite's MA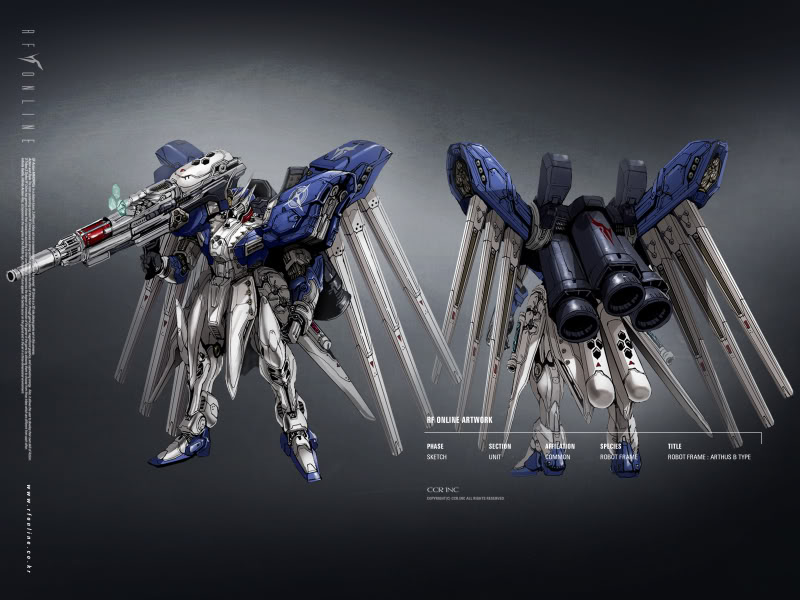 Saviors are nightmares on the battlefield. Their triple-cluster superthrusters sand send these MAs at very high speeds. Saviors are armed with a F5A2 Singularity cannon and two plasma longswords. Savior MAs are highly armored and are both quick and agile. It is a great all-around craft for an elite.
Needlehead-Class Frigate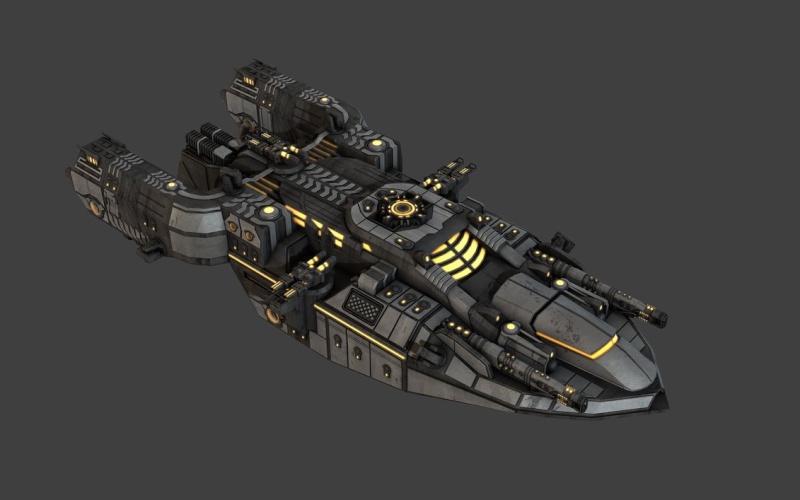 Needlehead Frigates can deal massive damage to both fighter-sized crafts and up to destroyer-class starships. One major problem with these frigates is how they really don't fit in a large-scale battle, making these frigates more suitable as escort craft.
Dynaheir-Class Destroyer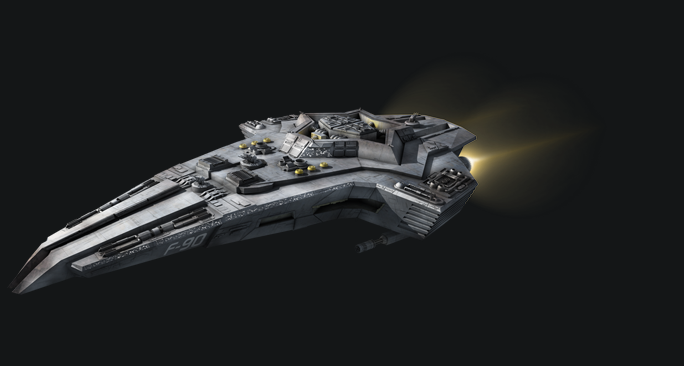 Dynaheir-class destroyers are outfitted with 26 turrets and moderate armor. The only downfall is their poor mobility, making destroyers an easy target for damage-dealing craft.
Dauntless-Class Carrier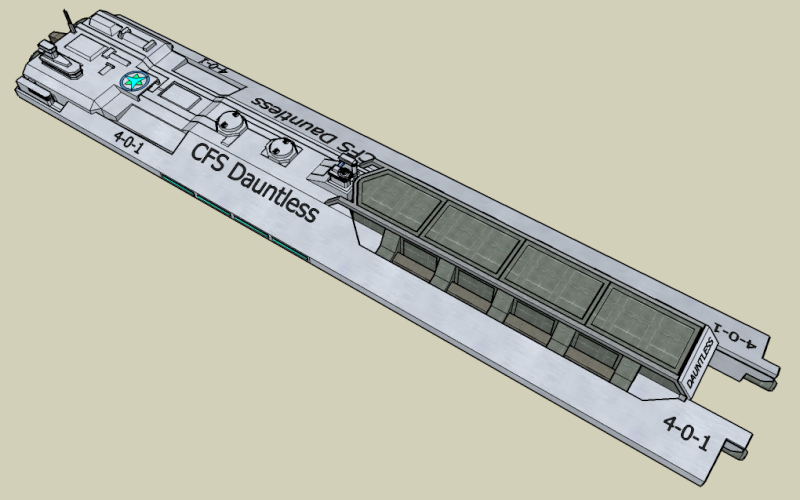 Dauntless Carriers can carry supplies or units within a fleet, making such ships invaluable support. Carriers are not outfitted with many turrets overall, but its armor can take a good pounding before giving way. The HE's carriers are not to be underestimated, as they can manufacture units right in its hull. Therefore, if provided with the resources, carriers can produce and dispatch a small army in a decent amount of time.
Guardian-Class Support Battlecruiser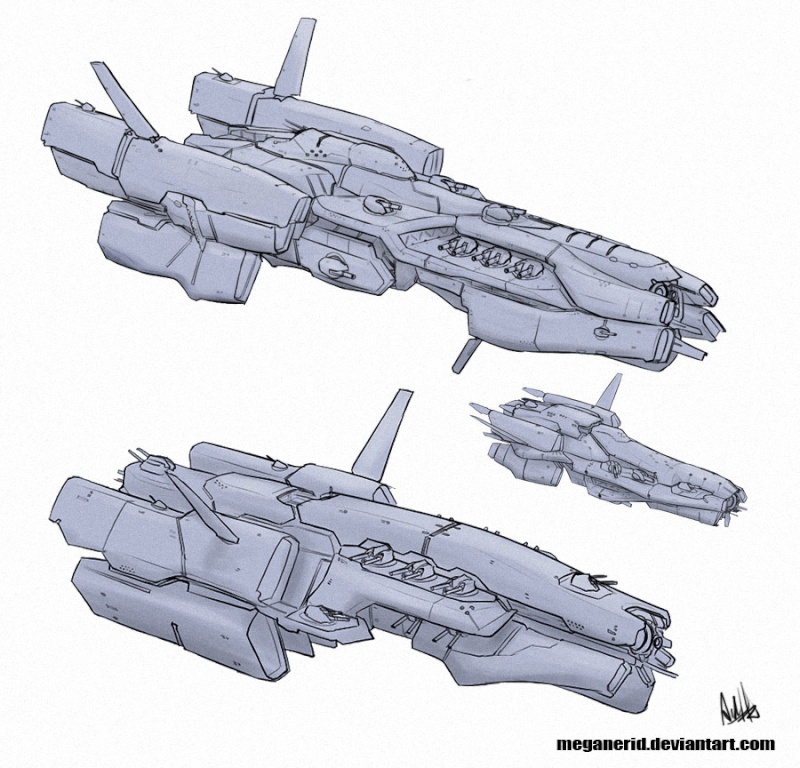 Guardian-class Battlecruisers are nor as armed nor armored than their fleet-version counterpart, the Muren-Class Battlecruiser. These battlecruisers, as the name suggests, are for support. They protect and escort Fleet Battlecruisers even in the heat of combat. The lack in weapons and armor is made up in speed and agility. These ships are just one step below the United Earth Federation's Freelancer ships in terms of speed.
Muren-Class Fleet Battlecruiser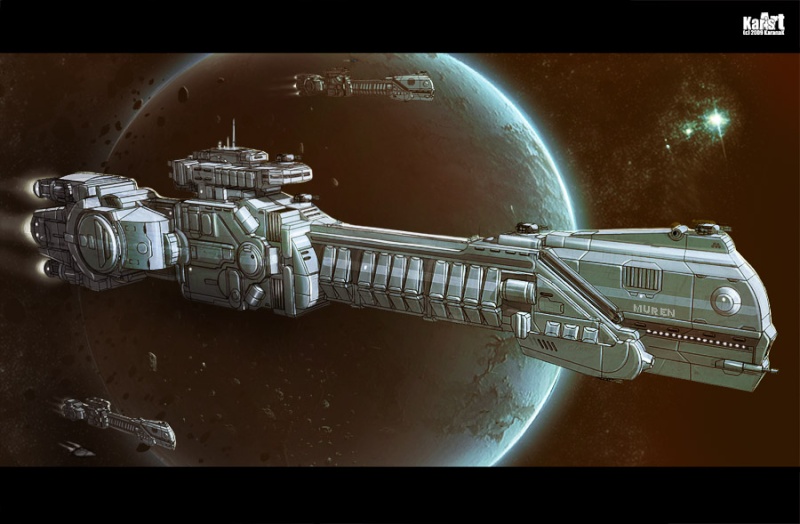 The jewels of the crown, Muren-Class Battlecruisers are armed with hidden turrets that spring out during combat. This may be a disadvantage if being ambushed, but it can protect any hidden turrets during a head-on battle. The turrets can pop out, snap off a few shots, than hide again. Due to this technique, it is never known how many turrets a Muren-Class Battlecruiser has, but there's one hell of a lot. Muren-class battlecruisers are also heavily armored and are the only ships in the Helix Empire, with the exception of starbases, that are fitted with shields. However, the heavy armor and many weapons also drags the ship down in terms of speed, though these cruisers are still very agile for their size.
Mobile Military-Use Starbase
Attacking a mobile starbase when properly placed and protected is going to be tough. Though only 2/3 as big as non-mobile starbases, these starbases are still heavily armed and armored for the worst-case scenario. These starbases also have moderate shielding, but the bad part is that they can dodge incoming shots. Don't take these for granted, they're more mobile than you'd think. However, it is difficult and expensive to produce one, so there are seldom few in the Helix Empire.