All Pharons nations follow the same sort of base blueprints for their military equipment. Variants and their specialties vary from nation to nation.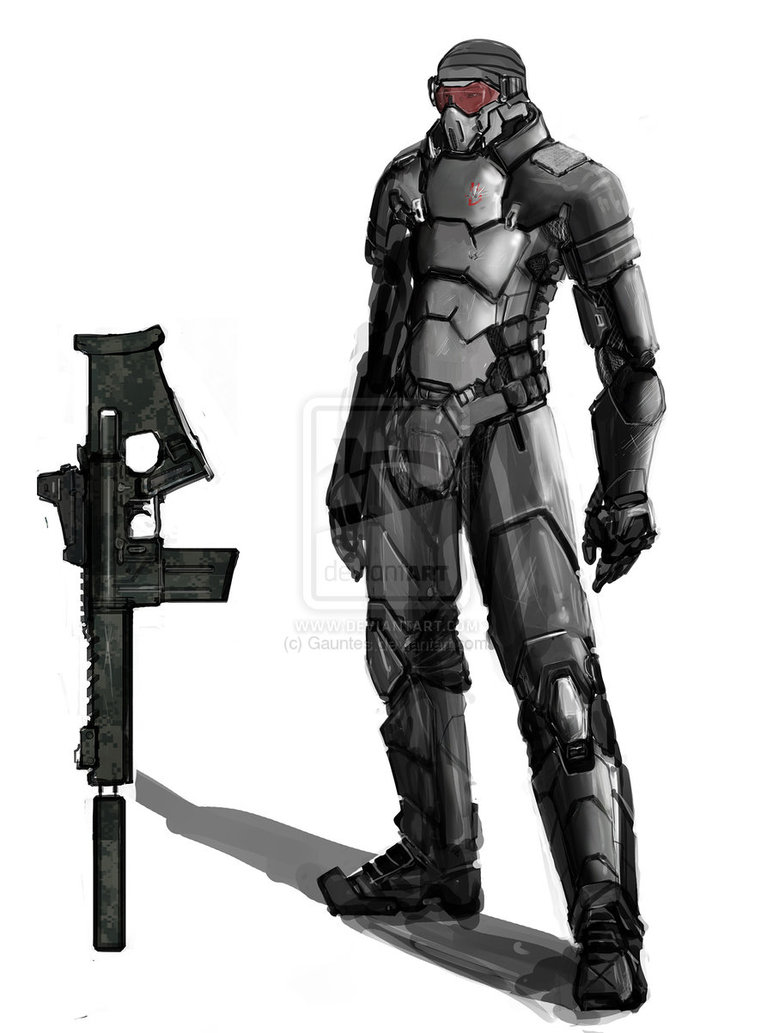 P134-6 AP Combat-Support Suit
The most basic suit that includes moderate life-support and offers medium armor, it is fully customizable to the user's specifications and comfort. This suit is also alien-compatible, though some resizing is necessary.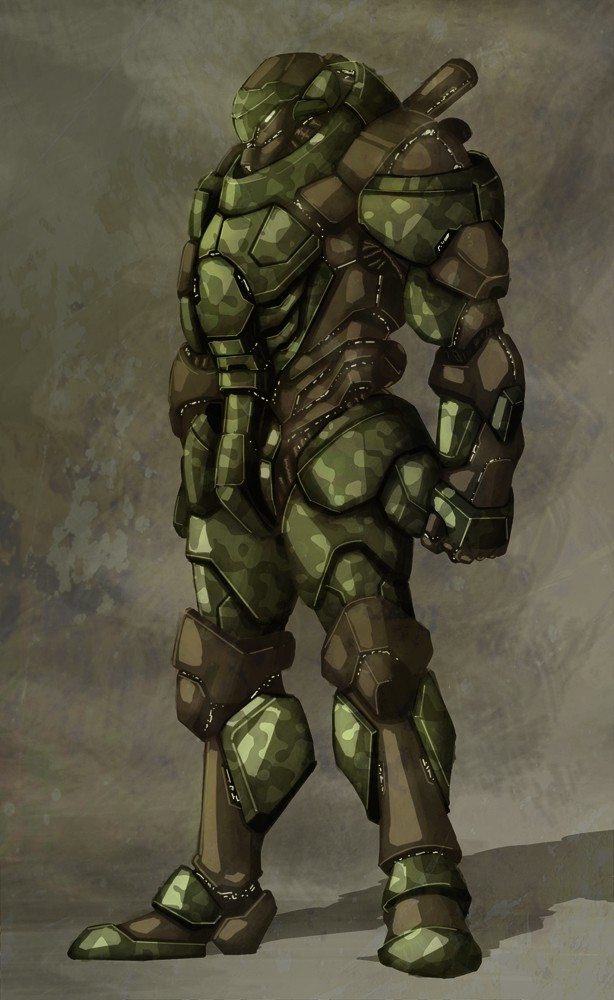 P135-2 AP Heavy-Support Suit
The heavier version of the P34-6 of above, with advanced life-support and, obviously, heavy armor. This suit is also fully customizable and is issued to ranked officers within the army or marines.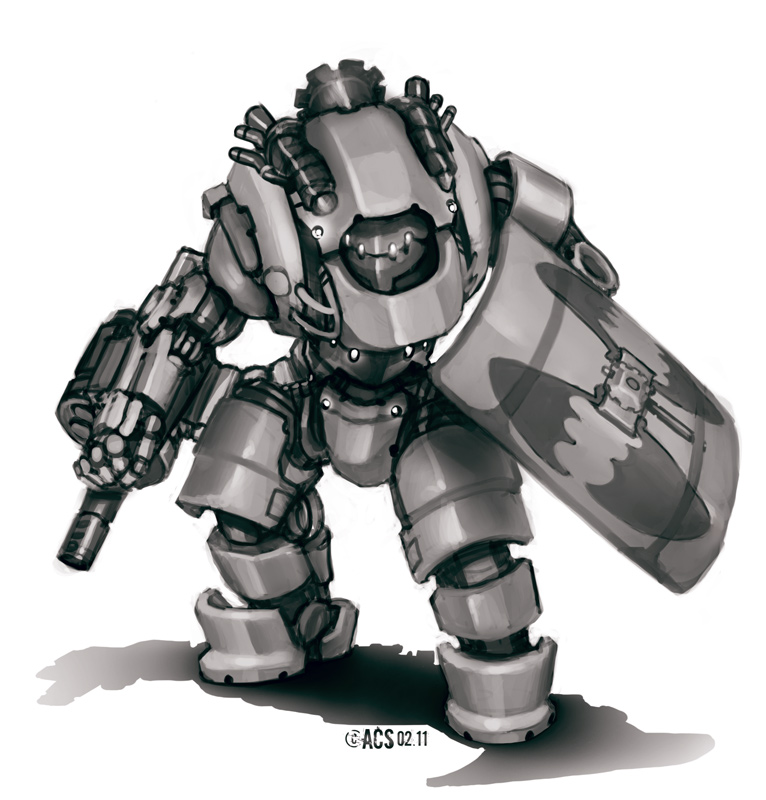 T140-5 Walking MBT
Technically a mech, the T140-5 is the Pharon's MBT sporting an anti-shelling shield and 35mm CQC cannon, which can be easily changed to a 85mm Long-Range Cannon or a 120mm Artillery cannon.
W95-1 Gunship
This gunship, featuring anti-gravity capabilities, can make very short work of anything that's grounded or close to the ground. Every gunship is equipped with a .31cal railgun and two plasma-based cannons.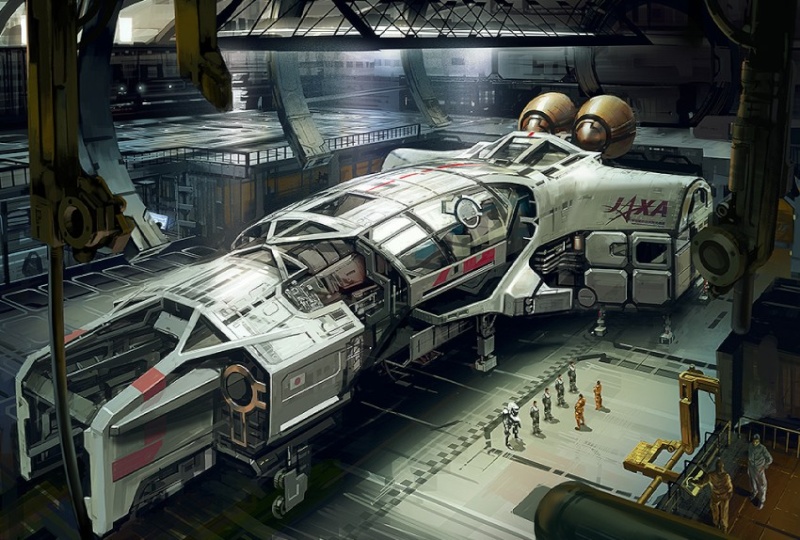 J54-2 Transport
An all-purpose military transport for supplies, troops, equipment, you name it. It's a rather small transport compared to many other alien transports but it's fast, agile, and easy to mass produce.
D33-9 AP Fighter/Interceptor
With their standard weapons, they deal the most damage to fellow fighter-craft and bomber-craft. Though with some quick refitting of their missiles into torpedoes, they could also deal sufficient damage to large craft.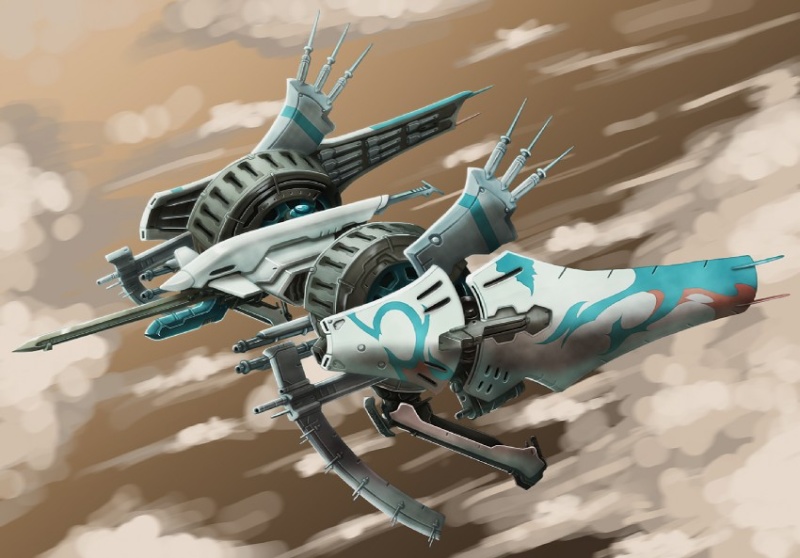 B60-3 AP Bomber
Though not suitable for such a role, the bomber can deal as much damage to fighters as they can to large craft with their ASHE (Anti-Starship High Explosive) bombs and frontal cannons. It also has a manned turret in its rear to get rid of pesky pursuers.
DA31-16 Frigate
A rather small but deadly anti-fighter and anti-bomber ship. Though not large and worthless against large craft, half a dozen of these ships can even the odds when fighting small craft or the enemy's carriers.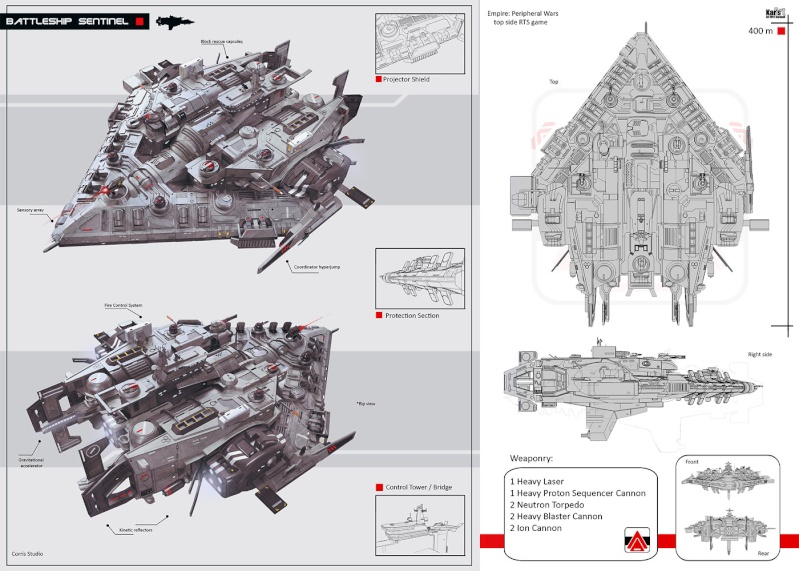 DU25-13 Destroyer
A plentiful ship suitable for combat against both small craft and large craft. The DU25-13 is excellent in numbers when it comes to any kind of fighting, be it skirmish or all-out battle.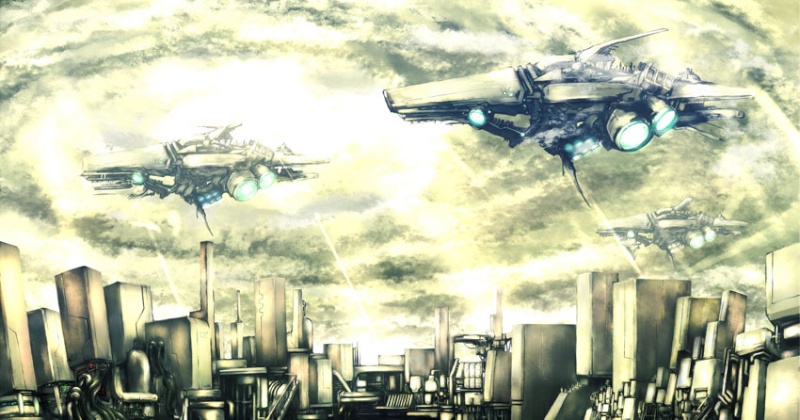 DE62-4 Battlecruiser
A powerful anti-starship cruiser, the DE62-4 excels in combat when supported by DU25-13s and DA31-16s. To be caught without support will be sure death for this type of ship.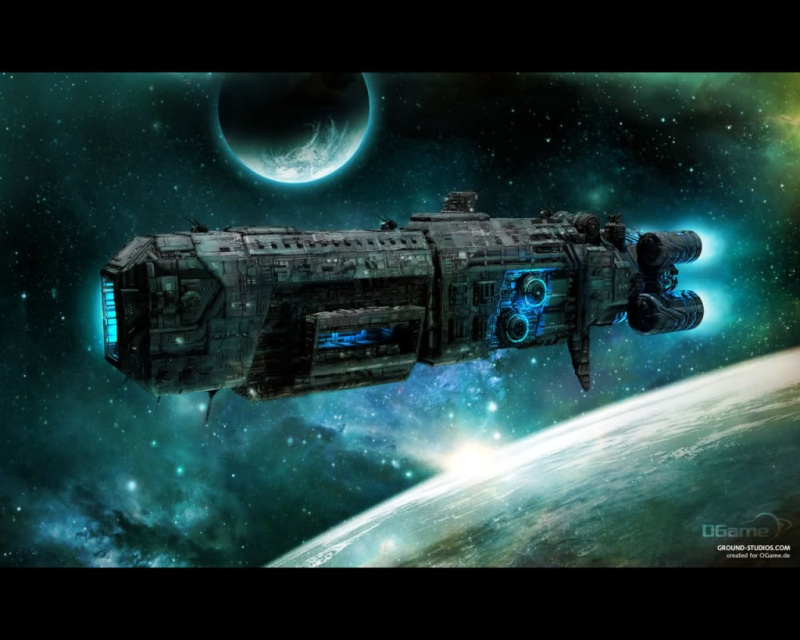 DI44-1 Carrier
Able to support up to 200 fighters and bombers, the DI44-1 is a fairly small, quick and agile carrier that also works very well as a supply ship, being able to quickly head from the front lines to the closest friendly planet. Carriers can also be modified to hold and launch thousands of missiles.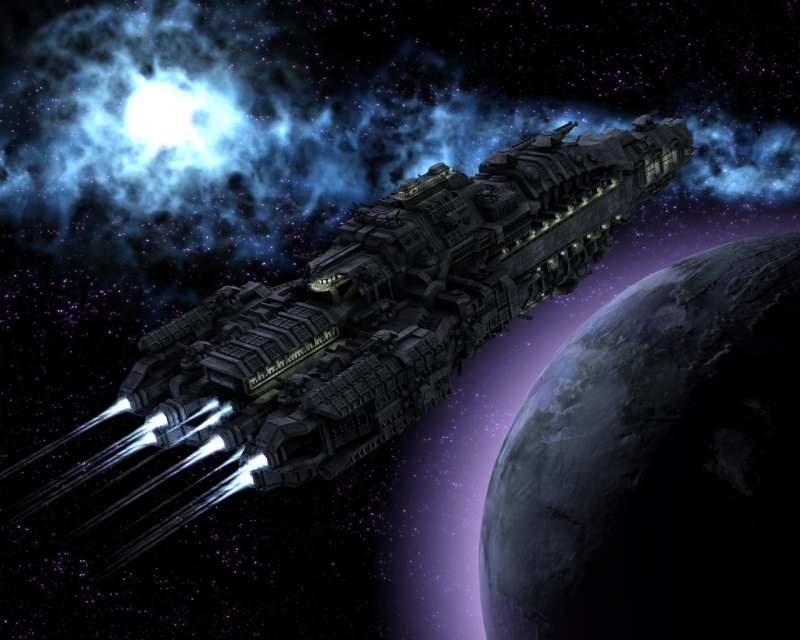 DO3-2 Dreadnaught
The DO3-2 is renown in the Pharon navy for being a titan on the battlefield, both in size and in power. If accompanied by plenty of ships, a DO3-2 is the one sight in the Pharon battlefield you'd rather not want to ever see, as it mere moments it can reduce the enemy fleet into charred metal.