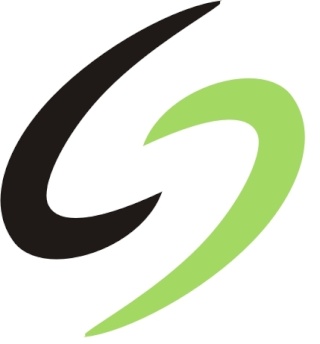 Centered System: Tau Ceti
Colonized Planets:
-Noshair (2.3x size of Earth) (Capital)
-Kululi (1.7x size of Earth)
-Venn (1.1x size of Earth)
Syndinet, originating from Earth before the Space Age, didn't get the boost they needed until they were contracted to terraform newly colonized worlds. Since then, they've been steadily increasing in power and influence. Now they're stronger than some system governments. The only human factions that could match Syndinet is most likely the Alpha Centauri Coalition and the Silver Star.
Syndinet's power lies in trade. It is the faction's heart and bloodlines, and without trade Syndinet would wither away. To protect that heart and bloodlines, Syndinet has developed an extremely powerful navy that places excellence and reliability above all other points as well as a strong military force to back them up. They currently are centered in Tau Ceti after the fall of Earth.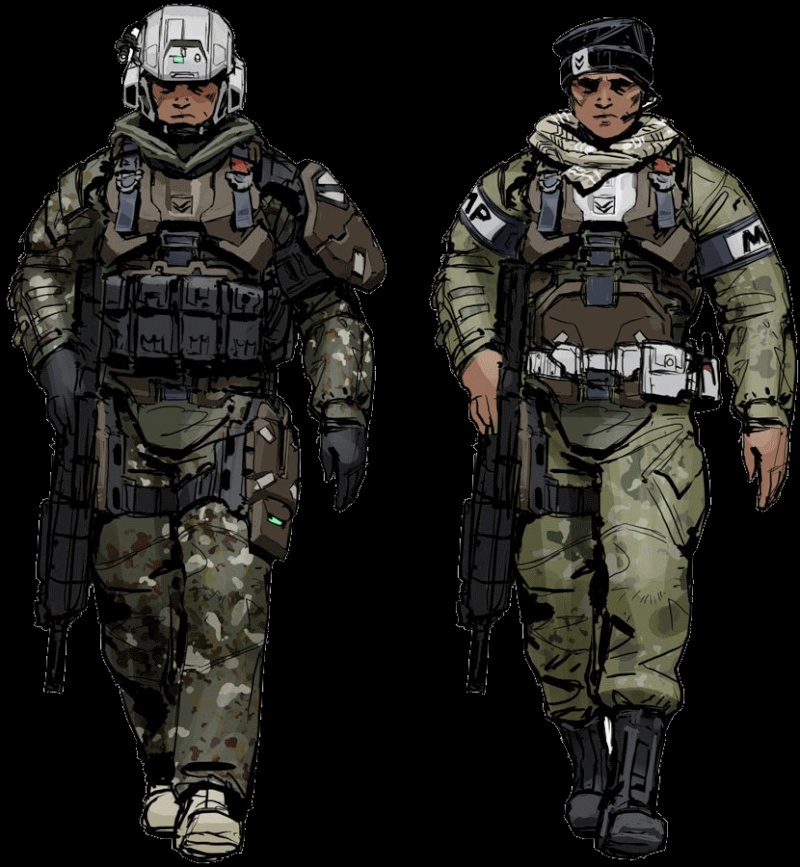 Standard Infantry/MP Unit
The base of Syndinet's armies. The infantry are very skilled for their level and are a well-organized, well-disciplined fighting force. MPs, on the other hand, are something closer to the officers of the armies. They may not have the official rank, but MPs keep the order in military emplacements and can lead squadrons of divisions at a moment's notice. For this, MP Units have a well-respected position in the Syndinet military.
AMX12-14 B Infantry Support Walker
A support machine 6' tall, armed with two machine guns and two light cannons. Its design allows the mech to add to infantry formations' firepower and anti-armor capabilities, though these walkers are easily crushed by tanks, quite literally. The cannons can be upgraded to light railguns, which bogs the machine down significantly but adds even more anti-armor capabilities and allows it to fight light and medium tanks. Can be set to operate automatically or remotely operated manually.
Goliath ATV MBT
This would look very familiar, because this is what the EER's old Gladiator tanks were modeled after. Though not as good as other tanks of its level, you cannot ask for more when you need a reliable, efficient, and inexpensive tank.
B-11 Viking Gunship
A versatile gunship that can accomplish many different sort of tasks. It has an incredible speed for a gunship and is suited for destroying anything on the ground with ease.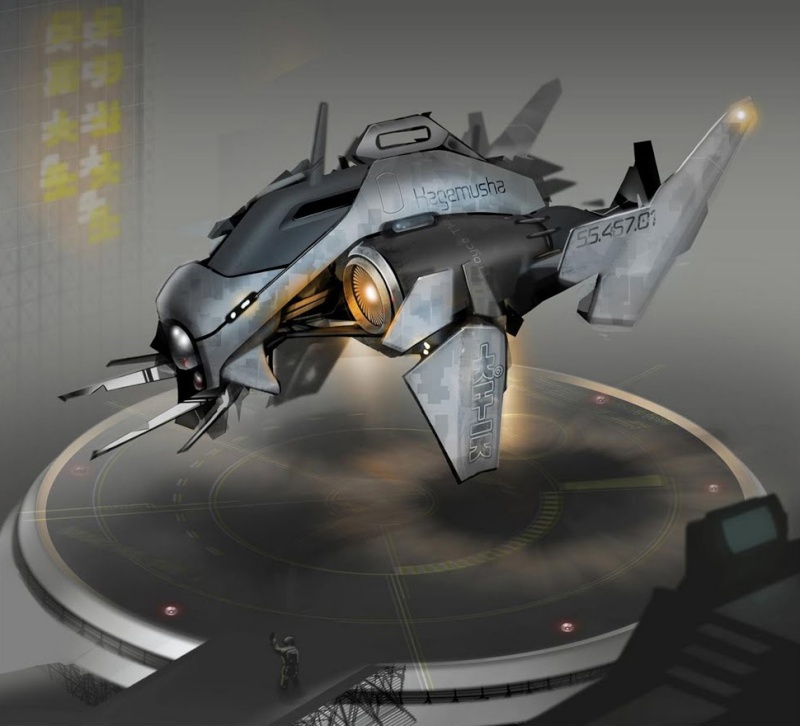 Lanner Fighter
One of the best fighter models built by Syndinet, the Lanner fighter has a unprecedented combination of speed and mobility. It is equally at home in an atmospheric environment as with a deep-space setting.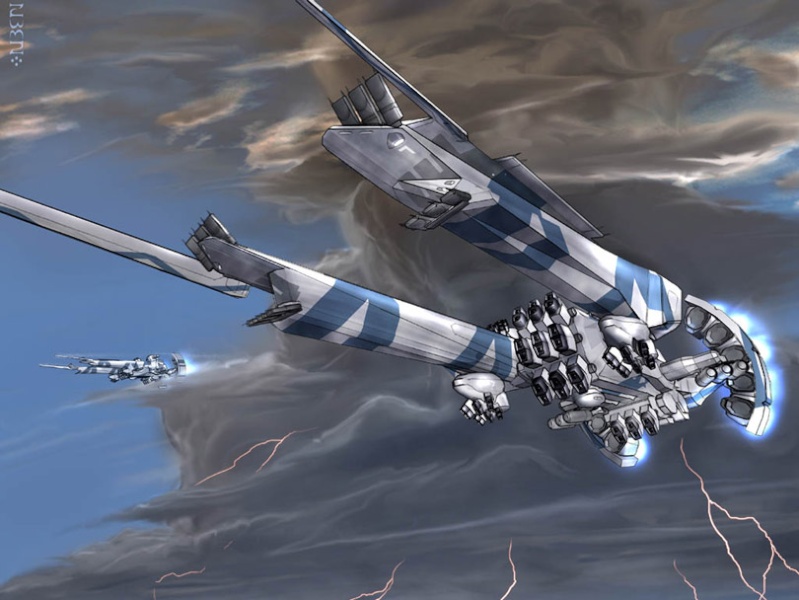 Storm Heavy Bomber
A sheer nightmare to face, a Storm Bomber is outfitted with several missiles and torpedoes and a formation of Storms can bring about the end of a small ship. On the ground, fighting a Storm is even worse; if outfitted with planetary bombing weapons, it can simply decimate the landscape itself. It is very weak against fighter and even gunship units because of its rather slow acceleration and turning rate.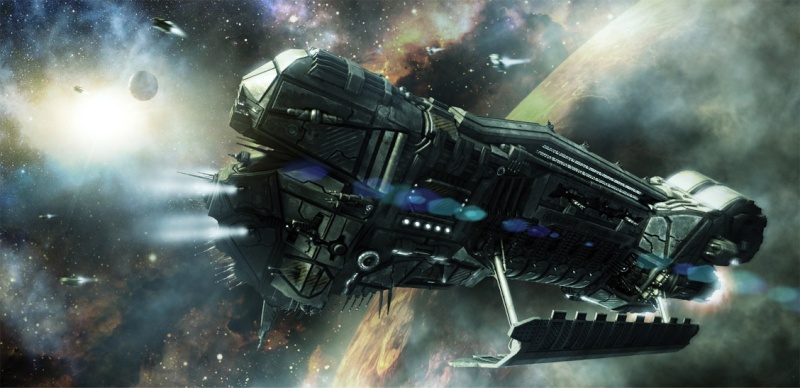 Destroyer
An average destroyer that is most suitable for escort or support. Destroyers alone are not powerful, but they can work miracles for the life expectancy of your carriers.
Light Cruiser
The term "light" applies to its armor and shielding, which can be easily destroyed. Its long-range laser weaponry system, on the other hand, is anything but "light".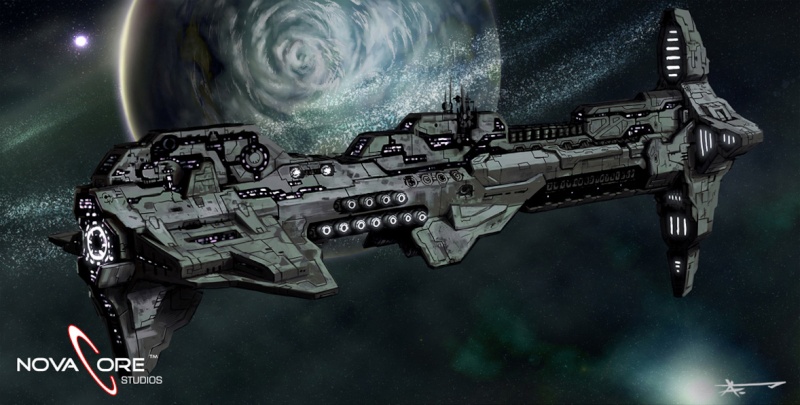 Battlecruiser
Extremely powerful, extremely larger warships capable of holding its own in many difficult situations. A Battlecruiser is fitted with several turrets and weapons as well as enough room for 200 small craft.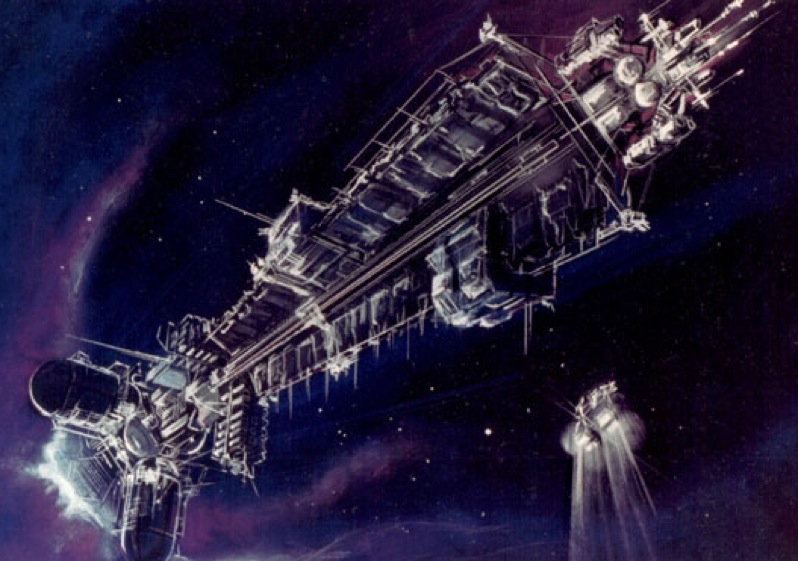 Carrier
Rather dwarfed by the size of the mighty Battlecruiser, it can still carry 300 small craft nonetheless. These carriers can be fitted with extra storage bays for supplies or extended hangers-at no cost to both the overall size of the ship or the amount of small craft it can initially carry.
Dreadnought
The crown jewels of the Syndinet fleets, the Dreadnought is a sight to behold and feared. Being just over 1.5km, the Dreadnought is armed to the teeth with some of the best weapons Syndinet can afford, as well as hanger bays for 500 small craft if not upgraded to have extended hangers.