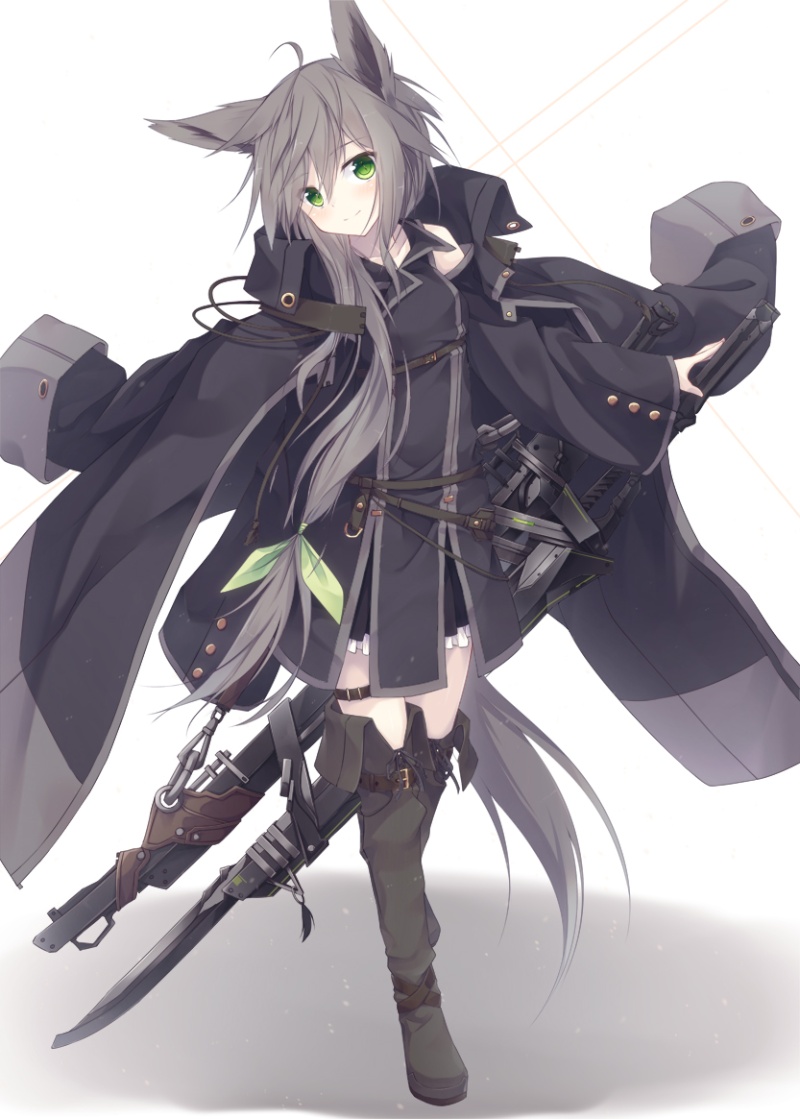 Name: Mopheia
Age: Unknown
Species: Denizen - Red Seraphin Guardian
Allegiance: None
Bio:
A former member of the elite Black Beret mercenaries, Mopheia left for her own reasons after attaining the rank of Captain in the mercenary group. Since her self-retirement, she has traveled far and wide, meeting new faces and discovering new destinations. Armed with a plasma sword and a force saber, Mopheia is a highly skilled swordswoman who does not condone violence, but is not one to back down from a fight either.
Her current adventure has landed her on a Denizen Skyship, acting as the commander of both the Skyship and its crew of 56.
Name: Iqu-Ti
Age: Unknown
Species: Denizen - Peacekeeper
Allegiance: Black Beret Mercenaries - None Contracted
Bio:
Formerly the commander of a Peacekeeper Garrison in a Matured Zone, Iqu-Ti has since then left standard service for employment within the Black Berets. Currently holding the rank of Colonel, Iqu-Ti is one of many Black Beret commanders who set out with a Skyship in search of employment in realspace. Armed with a light plasma minigun, Iqu-Ti is a hardy soldier who can be relied on to hold the line in times of need.
Currently, she is the commander of the
Albatross
Skyship and its crew of 214.
Name: Hinokata
Age: Unknown
Species: Denizen - Sentinel
Allegiance: Black Beret Mercenaries - Eulon (Master) - None Contracted
Bio:
A rare Sentinel denizen who has found a person to call her master, Hinokata is a fierce and adamantly loyal soldier to her current master, Eulon. A very skilled swordswoman with a katana forged from an unknown metal, she is a Colonel of the Black Beret with a long history with the mercenary group.
Currently, she is the co-commander of the
Orca
Skyship, along with her master and fellow Black Beret Colonel, Eulon.
Name: Hannah Eichmann (Formerly Hauptmann Hans Eichmann)
Age: Unknown
Species: Human
Allegiance: None
Bio:
A former Wehrmacht Heer tank commander and the brother of the infamous Adolf Eichmann, Hans has served in numerous combat operations as part of the 6th Panzer Division. His first taste of combat was during Operation Fall Weiss, where as tank commander, Hans distinguished himself from his peers by destroying three 7TPs and 2 other Polish AT guns in a Panzer II Ausf C.
During the Battle of France, Hans was put in the spotlight once more by using his tank to destroy a Char B1 Bis with his Pz II, as well as an additional 17 French AT guns, 8 French AA guns, and one British AA gun. As such, Hans and his crew were allocated a Panzer III Ausf F and the additional crew required for it in October 1940.
June 22th, 1942 marked the beginning of Operation Barbarossa, and the part of the war that would mark his distinction as a tank ace. As one of the tankers of the 6th Panzer Division, the division started Operation Barbarossa as part of Army Group North, where Hans witnessed the first use of the Katyusha Rocket Launcher as it destroyed a concentration of German units.
As the war progressed, the 6th Panzer Division was transferred to Army Group Center to participate in Operation Typhoon under the LVI Panzer Corps, 3rd Panzer Army, before the Soviet counterattacks of 1942 forced the 6th Panzer Division to the Rzhev Salient, where Hans partook in some of the first battles in the region in 1942 before the 6th Panzer Division was sent to France to be refit with new equipment, and where Hans and his crew attained a Panzer IV Ausf G. before being hurriedly sent to the Stalingrad front to assist with the relieving of the 6th Army.
Leading the spearhead assault of Operation Winter Storm, Hans quickly racked up multiple kills with their new vehicle, and lead the charge into the Soviet lines. Though forced back eventually, Hans and his crew were transferred to the 503rd Heavy Panzer Battalion, 1st Company, where he became acquainted with another tank legend of the war, Kurt Knispel. The two became quick friends.
The legendary Battle of Kursk was when Hans distinguished himself, scoring an incredible 28 kills in the first six days of the fighting, and scoring many more during the subsequent Soviet counterattack and German retreat.
In the summer of 1944 the 503rd was pulled to the Western Front to counter the Allied invasion at Normandy, with Hans being allocated with one of the new King Tigers; despite wounded by the preliminary bombings of Operation Goodwood, Hans still was credited with several British kills before passing out and having to be removed from the tank by his own crew.
After recovering, he returned to service where the 503rd was sent off to Hungary to ensure the loyalty of the local regime. Despite not partaking in the coup, Hans partook in the defence of the region from the Soviet advance, scoring some of his final kills of the war before being displaced from Earth.
This was where Hans's career as a Wermacht tanker ended, with a confirmed kill list of:
127 Tanks (3 Polish; 1 French; 12 British; 111 Soviet)
64 SPG (64 Soviet)
348 AT Guns (17 French;, 1 British; 2 Polish; 328 Soviet)
72 AA Guns (8 French; 20 British; 44 Soviet)
-1 Fortified Concrete Position (Soviet)
During repairs and ammo restocking, Hans's tank, a few other assorted tanks and a nearby motorized infantry batallion were sucked into a Matured Zone, leading to the deaths of almost every person involved. Through sheer force of will and blind luck, Hans survived, though contracting a rare disease that inverted ones' gender. Dubbing herself now as Hannah, she would come to learn the art of survival in the Zones, before catching a ride with Mopheia's Skyship out of the Zones, in hopes of finally returning home.